Meet Pastor Dwight
Pastor Dwight Warden has been the pastor at BEFC since March, 1989. He grew up in suburban Cleveland and Columbus, Ohio. He was raised in a church going home, but it wasn't until he was in the 9th grade that he really understood what it meant to have a personal relationship with God through Jesus.
He received a BA from Biola University in 1979, an MDiv from Trinity Evangelical Divinity School in 1983 and a DMin from Trinity in 2012.
After finishing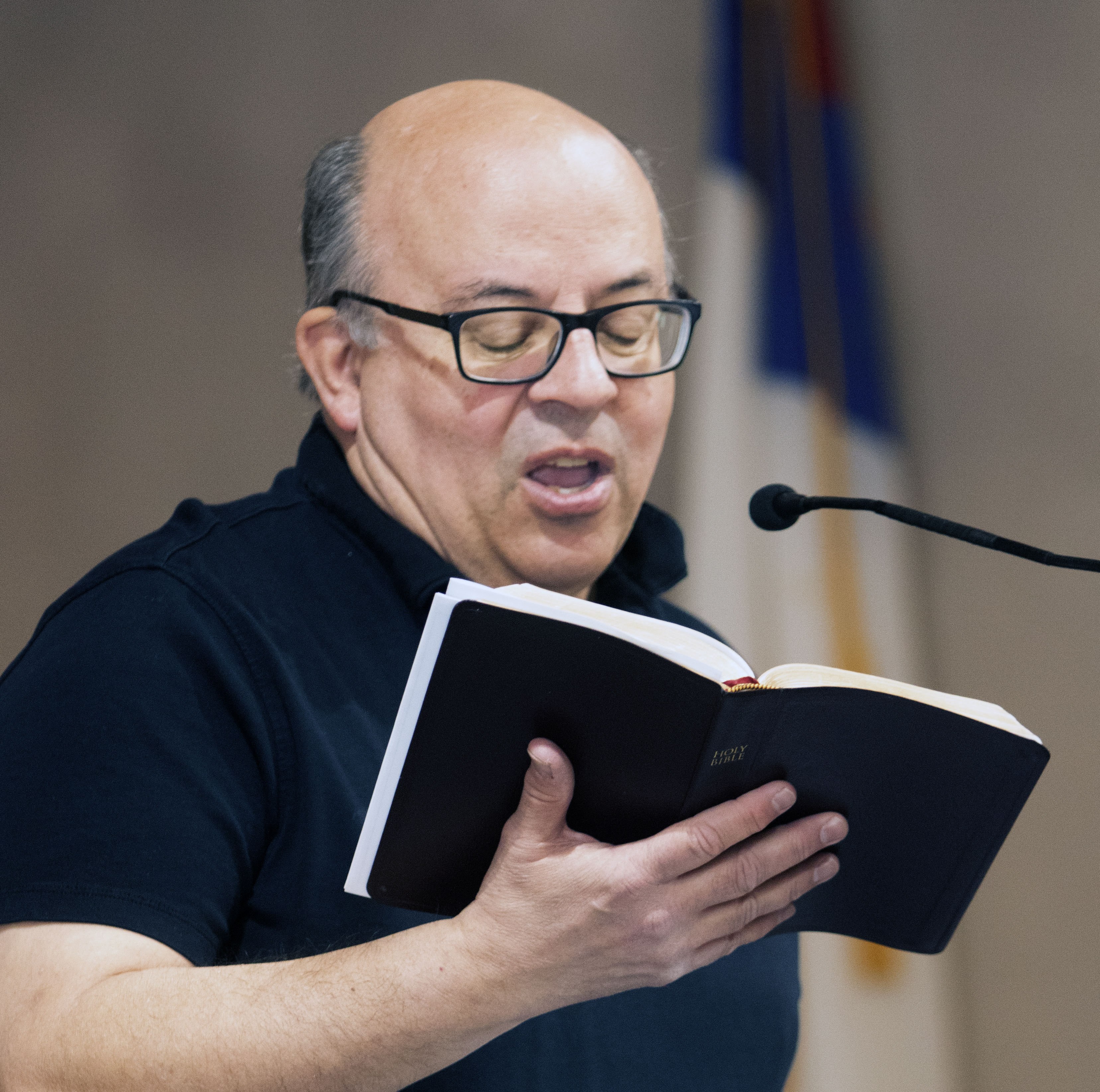 his class work at TEDS in 1982 he was called to the Johnston (Iowa) Ev. Free Church where served as the Associate Pastor for Youth and Christian Education. Dwight married Lorraine in 1984. From there God in his sovereignty (and sense of humor) led Dwight and Lorraine to Blackduck in 1989.
Dwight has had the privilege of teaching at Oak Hills Christian College in Bemidji as an adjunct instructor (Acts; Exodus-Deuteronomy, Psalms, Christian Faith, Church History).
Dwight and Lorraine have three married children: Alicia, Elliott and Emily, as well as two granddaughters.
In his spare time he enjoys reading, watching sports, amateur carpenter/handyman, cooking and grilling. He believes that pineapple is a pizza topping and that someday the Cleveland Browns will be Super Bowl Champions.